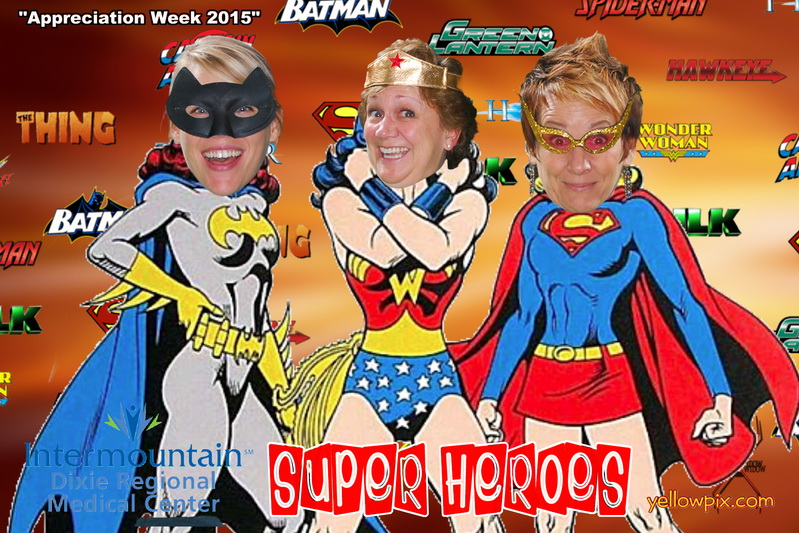 2015 Intermountain Health Care Employees Appreciation Week Celebration
Intermountain Health Care St George, UT, celebrating their employee Super Star Week. The staffing at IHC St George is a combination of unified superstars working in conjunction with each other providing excellent care of the medical patients of the greater St George Utah area.
This year's event photos by yellowpix.com featured their Big Head program. What fun and excitement while creating fond memories of a common bond in patient care.