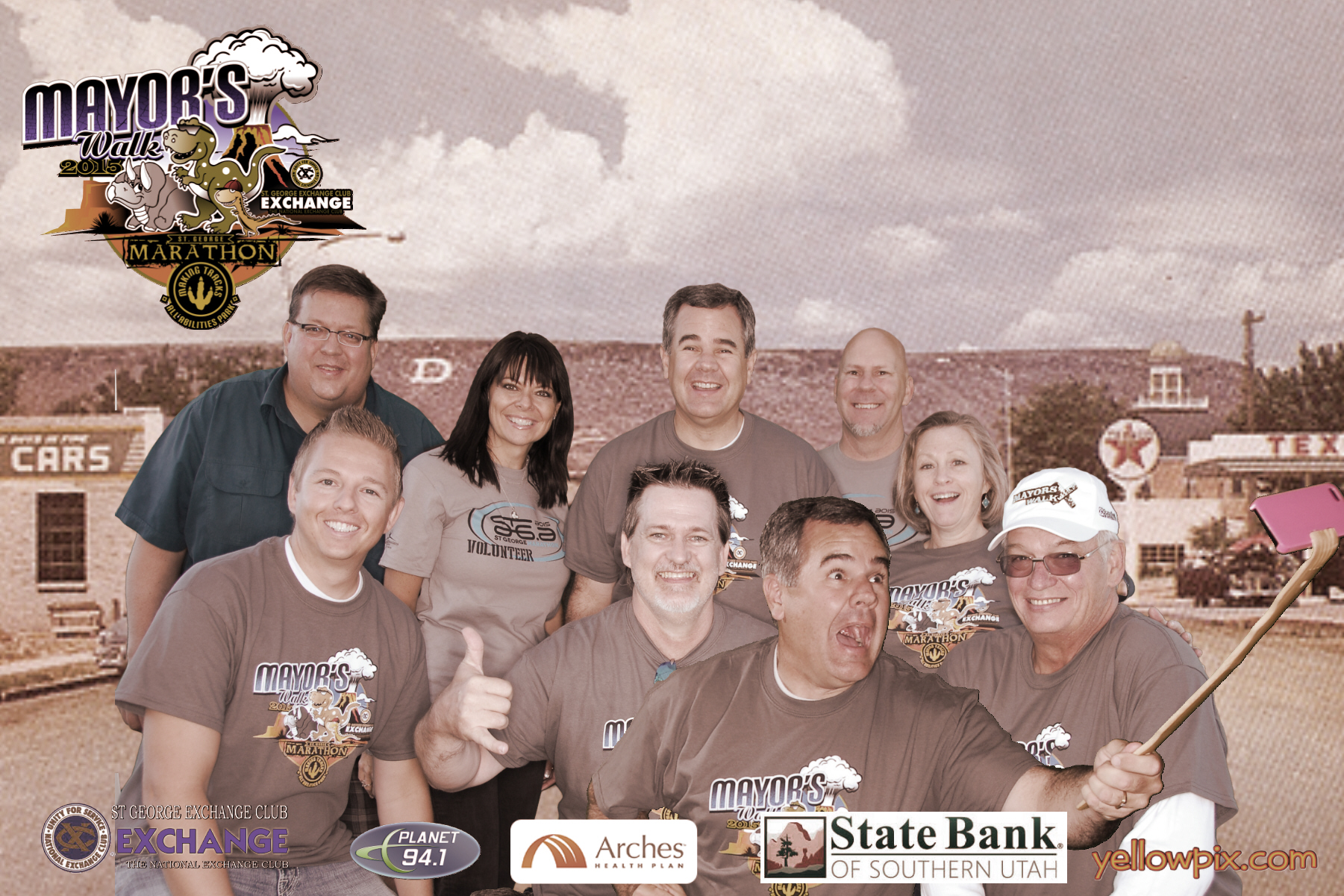 2015 St George Mayors Walk
When it comes to St. George and Southern Utah, there are traditions that run so deep that they all to often go unnoticed or unknown to those of us who call this little slice of paradise our home and no one knows this better than the many business owners and residents who have been serving this community here for over 42 years as members of the St. George Exchange Club.
The St. George Marathon, and with it the annual St. George Mayor's Walk which is now celebrating its 29th year with its third mayor. It just may surprise you to learn that both of these great events were started long ago by the founding members of the St. George Exchange Club.   https://www.facebook.com/SG.ExchangeClub/timeline/
Fun Photos Sponsored by Planet 94.1 and Arches and State Bank of Southern UT.